Purple Haze
on Koramangala 5th Block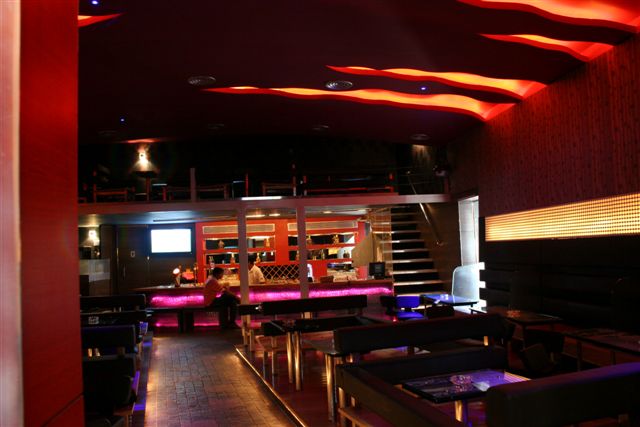 In a city that guzzles a staggering two lakh litres of alcohol on just one day i.e., New Year's eve; it's a sure sign of the drinking age getting younger by the year. Swinging their bodies to loud music and taking a swig is what the youngsters seem to be enjoying the most. But with the early closure timings and no dancing rule coming as a downer quite a few pubs might have to down their shutters if they do not innovate, reiterating the oppressiveness of the night life laws that are not in sync with the huge floating population and large numbers of tourists in 24/7 Bengaluru. Though the city provides services to far flung corners of the world working all night, it has to contend with such archaic laws. Gone are the days of guzzling peacefully as the pubbers will have to rush through their beer.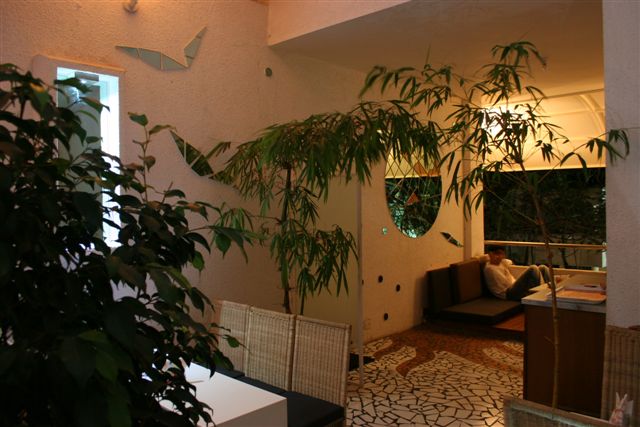 Going to the Purple haze situated in Koramangala, just opposite Jyoti Nivas College with young friends it was Classic Rock music that greeted us as we entered. From the stables of Raghu and Amar who own a string of pubs, this is one of their most successful ventures, bringing them rich dividends, probably due to the location. Tastefully done from their well known architect Alex Jacob there is symmetry in his designs, with attention to the acoustics. This is a 3 level pub, with a curved ceiling brushed with licking flames and outward splayed walls. The floor has extensive wood. Jimi Hendrix exists at one far end in a classic smoky haze. The tabletops have Rock imagery where the history of the rock bands is laid out in images. The Bar has a stacked glass façade. Sitting in the mezzanine area that was cozy and dark I had an uninterrupted vista of the happenings down below. The hard Rock fans Simmmpply luv the music here, with quite a few couples swaying to the beats right from their seating places and a few pub crawlers swaggering with one drink too much. The overall seating pattern is suggestive of dynamism. Level II is aburst with rock group posters. Level III is the surprise package which is a joyful space with broken ceramic floor and cane furniture. This place literally Rocks with an indescribable attraction.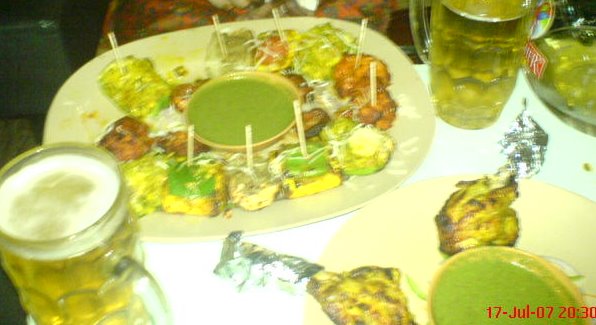 Between the three of us we ordered a pint of draught beer priced at Rs 210/=. The chicken tikka, Kalima (the ubiquitous Drums of heaven in Andhra restaurants) at Rs 125/= was nicely done being succulent, lightly spiced and fried just right teaming well with the beer. The Paneer tikka and Corn Manchurian at Rs 125/= and 85/= were tasty and not oily. On their menu is the Purple Haze Special which is a chicken platter in Chinese mode at Rs 150/= , the white meat of fish tikka, fish finger and chilli fish will make you lighter by Rs 125/= each. Also recommended are their tequila shooters (30 ml –Rs 150/=). They do offer wines too, but this is not the place for ordering them. One comes here more for the music and beer and to have a good time with buddies. A night out for three will cost Rs 600/=.
Décor 3.75
Service 3.0
For reservations- Ph: 41104747

If you have been to Purple Haze recently and would like to give your feedback, please provide here